twitter-og
Twitter shut down public access to the platform on June 30th, 2023, along with open graph data. This made me very sad because I share a lot of links to Twitter, and now they all look like this:
Thankfully, there's an API for embedding tweets that's still publicly accessible, which we can use to reconstruct the open graph data, so the tweets you share can look like this again: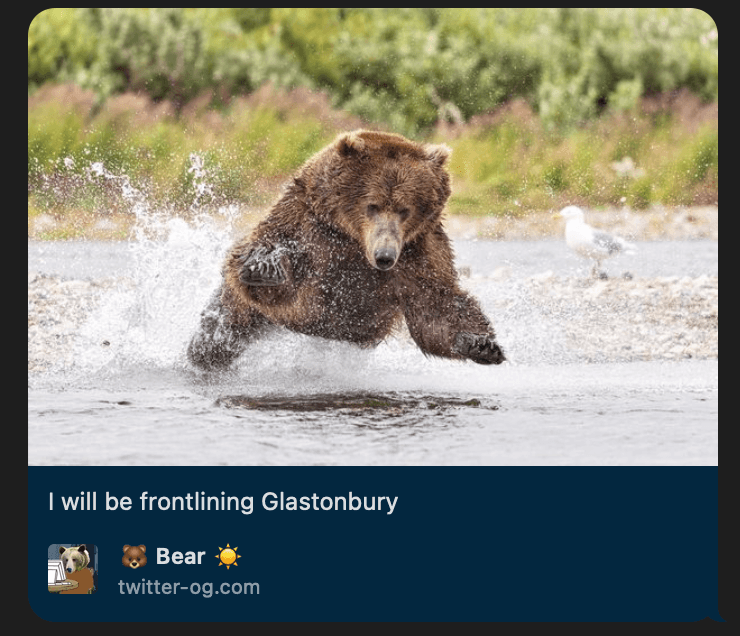 To use it, simply replace twitter.com with twitter-og.com in the link to any Twitter post. Clicking on a twitter-og.com link will still take you to the tweet.
Read the source & contribute.
💛 By Matthew